15 Most Promising Online Signature Generators
With rapid usage of online transactions, there is a rise in the popularity of electronic signatures. Today more and more people are opting for online signatures generator while using various services on the internet. One utilizes the online signatures for sending and attaching various documents without worrying about authenticity of the content. Electronic signatures help you to legitimate the documentation. Usage of electronic signatures let us save large amount of money as well as time for our healthy business.
Electronic signatures works as a petite noticeable graphic which is in common utilized over forum websites as forum signatures which can be easily utilized for denoting the legality of a file. Therefore, Electronic signatures are helpful for validating a document easily.
In place of handwritten signatures to sign any kind of contract or agreement through fax and express carrier, one can also utilize electronic signatures for sending the documents easily by finalizing the document online. This procedure with going to let your save your time and money as well. Here we are detailing about the Promising Online Signature Generators that everyone can use for personal and official purposes. All of these signature generators are available for you to download. You can install them and create your personal signatures for your e-mails, documents, and blogs.
Let's have a look at the 15 most promising online signature generators:
Sign Now
SignNow is a great service available free to create online signatures to sign documents through internment and mobile access.

My Live Signature
MyLiveSignature is another online application that can utilized as a free source. It allows you to make your signatures for yourself for your blogs to authenticate your writing.

Need A Sig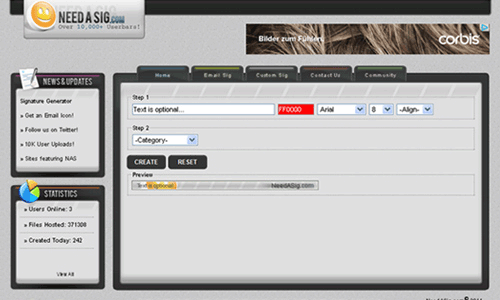 NeedASig is a superb online application availing a huge number of prepared set of cool signature to let you create your own online signature for various purposes.

Sunny Neo – Signature Generator
SunnyNeo is an application from Neopets help website, this is a platform that let your generate your signatures for online usage.

My Free Signature Maker
My Free Signature Maker is valuable application available at cost-free as user-friendly device. With the help of this application, you can create your signature for your outgoing mails documents and use as virtual signature.

Online Signature Pad
Online Signature Pad is a tool that let the users of your website to sign the documents by using an online mouse pen.

Avatastico – Sig Maker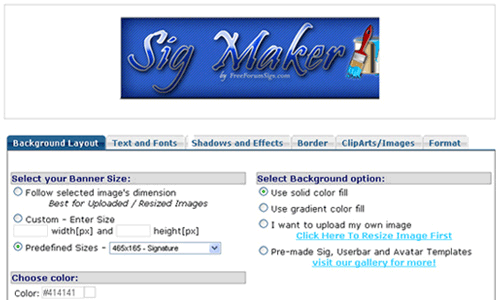 Avatastico is another helpful signature generator that let you create your online signatures with an online avatar. You can create your own custom forum signature also.

Signature Generator
SignatureGenerator is distinguished signature generator that let your use your online sign for your various mailing accounts.

Mobile Fish – Online Signature Maker
Mobilefish is a website that avails three techniques for creating online signatures, you can use them for various mails and blogs.

Forum Signature Generator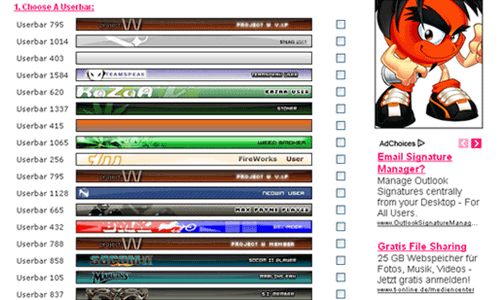 Forum Signature Generator is another app that let you utilize thousands of user's bars that you can utilize for your e-mails and signatures for forum in an easy manner.

Signature Maker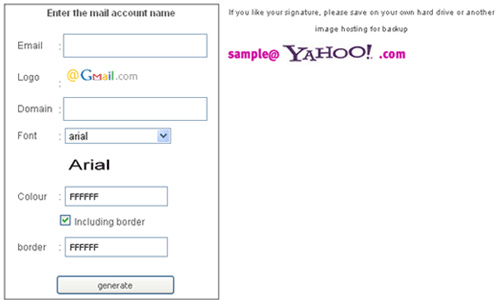 Signature-Maker is another instrument that helps to make online signs for mails and forums in quick and easy way.

123 Pimpin – Signature Maker
123Pimpin is an application that let you craft your own signs with free of cost. You can utilize these signatures for outlook e-mails and for myspace profile too.

Sig Generator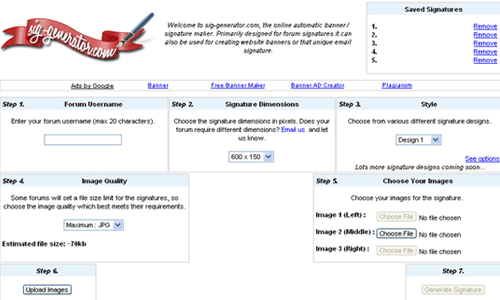 Sig-Generator is next signature generator that avails facility to make personal signature to everyone for e-mailing purposes, forums, and websites banners.

Forum Sig Maker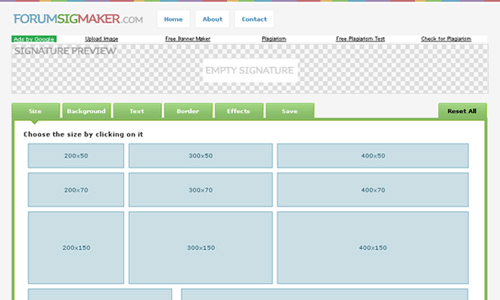 ForumSigMaker is another application that let you create a signature for professional purpose in a span of few minutes.

Conclusion
Every business is required to be done by making contracts through signatures. Signing the agreements with hand may lead to waste of time money and resources most importantly at the time when the client is at distant location from yours. In this sense online signature generator comes as savvy and promising to make our work easy and effective.
Steven Bowen is an ardent team member of
No-refresh - Web to Print Design Tool Provider Company
bestowed with professionalism in to develop fully-functional solutions. Having adroitness in this arena, he has served an array of blogs that are basically based on the technology advancement & improve the end users' information level.