14 Fatal Mistakes Which a Freelancer Should Must Avoid
When we talk about freelance project, a number of mistakes appear in front of us which are often committed by the freelancers. These mistakes sometimes cost very high at the stake of their project. Thus, it is very much necessary that freelancers should avoid these mistakes not just making them secure for losing their contract but also to set up their reputation in the market, and move forward positively in their business.
We are hereby with you to show some of the noticing mistakes which are often done by freelancers and need to be focused on that. We will focus on these mistakes and will also discuss about how to overcome them.
Although, mistakes are inseparable part of our life, whether we are concerned to domestic or any corporate/ business grounds, but we should try our best to overcome it by applying simple strategic outsourcing approaches. We often commit mistakes in our daily routines which has sometimes very adverse impact on our life. Thus it is advisable that before the time when your little mistakes get converted into huge blunder; they do need to be overcome.
We will present you some important tips on how to avoid those mistakes which honestly you don't want to make as a freelancer. Here are my top 15 mistakes possible to be happened by the side of freelancer and the way how and why you should avoid them. We hope you will find them more than helpful. Follow these suggestions and we assure, you will have a better chance of winning. Recognizing these main issues can save your lot of time and triumph over your weakness.
Pretending to be someone else which you're not
It is one of the most important faults usually found in freelancers; they most often pretend to be someone else which they are not actually. When they make a deal with their clients, it becomes tempting for them to present themselves a little bit better at certain things than they actually are. They show their experience much more than what they possess without revealing the fact that they have taken a break in the middle of their career. All these can make them moving ahead once or twice, but when your actual picture will come in front of your clients someday, you will not only lose the contract of the client but also lose your trust and faith of the client forever and the client will never get back to you.
So, it is advisable that always be honest in revealing your true picture that what you are and what you are capable to do. You should notice that every client can give you good or bad reputation in the market, so always attempt to attain good reputation in the market by showing your honesty. It may be that in the beginning you may lose one or two contract, but don't be fed up, your future will be certainly full of projects and assignments to do.
Committing Too Much
All the freelancers should remember this fact that never commits too much which you cannot complete within timelines. Clients don't have any right to take all your time; it depends upon you what time you can dedicate to the client's work. It is advised to the beginner freelancers that at the beginning of their career they should not take this risk.
Usually it is seen that most of the freelancers run away behind money, they see only what client is paying them; if the amount is bulk, they take the risk and do the commitment of doing more and more work which is beyond their capability. Most of the time they even forget that some of their time will also get consumed in network slow, unavailability of network lines etc which might affect their work. But all these should be avoided; they should at least remember that they also have to dedicate some of their time in knowing the market trends, what is going on in the market, so that they could bring in more work in the future.
An ideal freelancer should take care of all these things and must have two or three contracts at a time overlapping each other; each contract should include that much work which they are capable to do within time line; but if anyway in certain situation, work is not completed and the contract is lost, they won't suffer too much loss.
Overpricing as well as Underpricing Yourself
It is considered as the best practice that a freelancer should not either overpricing or under-pricing. They should adopt the medium price while making deal to sell their products or services. Rating their own products and services is really very critical, thus it is advisable that freelancers should go through deep study and research of various other similar projects, consult with friends or professionals who are already in this field. The price of the services also depends on the fact for which country clients you are working for.
Either overpricing as well under-pricing can put you in problems. For example, if you will price yourself too high, the clients will prefer to choose your competitors which will make you unhappy; on the other hand, if you will price yourself too low it can be hard for you to make profits and meet all your needs and also, the clients may find you a bit unprofessional and hence will always try to underestimate you later in coming future. Thus it is very much necessary to set a standard price which is fair for both sides, either for you or your clients. These days there are too many forums or websites which can help you in making out from the confusion and setting the standard price for the clients work. So, feel free to take help of these forums or websites. Also, when your project is completed, don't forget to take feedback from the client side, so that you may take further action for your further project.
Thinking yourself as all rounder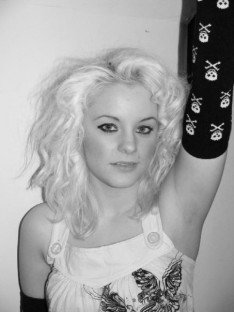 Thinking self as all rounder is one of the major mistakes done by freelancers or any other business owners. This thinking will tempt you that you know everything and hence you can't learn any more. If you have completed some of your projects successfully, it does not mean that you know everything and there is no any need to learn any more. This is very much necessary for freelancers to be open minded, listening to feedback; whether positive or negative, taking it in a constructive way, evaluating themselves, knowing their good as well bad points, never stop learning and spending some of their time in reading news in the concerned field and being humble to their clients. You should remember that besides being overconfident on your plus point and giving value to your good sides, it is better to focus on your negative points in order to crash any project with better output.
Failing to promote yourself or your services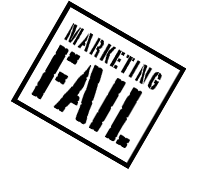 These days, there are large numbers of freelancers working on multiple projects with the same idea and concept that you have presenting more tough competition in front of you. In this type of competitive scenario, it is very much necessary to promote yourself, your services, your products, everything in decent and standard manner in front of clients. Promotion of products and services is the most decisive part, so you have to choose the best option to promote your product; either through social media, providing free assistance on certain projects, or performing additional promotional work, so that your client must be attracted towards yourself.
Not Being Specific Enough
It is required to be very specific in communication with your clients, because a little bit of ignorance may turn the whole project to result nil output. Freelancers should always have a set deadline, a price and a good understanding of what the client wants; if they fail to do so, it can leave negative impact on the clients with a risk of losing project. So, before it occurs, it is suggested to make a written agreement while making the deal for the contract, on which everything, all the essential things are mentioned. This will make the freelancers as well as clients free from any kind of worries and fraudness. Also both the freelancers as well as clients should also have regular meetings or at least phone calls or mails in order keep them update of the things happening other side.
Saying "Yes" to just about anything
Don't say yes for everything, because you know very well that you have very limited time allotted for any specific project. Don't commit almost anything requested from client's side just because, if the compensation does not meet the effort required, it is worthless to work. You should follow effective outsourcing strategy.
Giving the Client Something He/She Doesn't Want
Always keep this thing in mind that you have to work as per the demand of the client. Your client is your boss and hence you should take care of the things what client wants from you in the project allotted by him. Always try to deliver the best results to the client's; this will not only make you to bring more projects from the market but also raise your reputation in the eyes of clients as well as in the market.
Failing to follow up
It should be important to notice that for freelancers, his previous satisfied list of clients can play a major role in bringing more and more project from the new clients. The satisfied list of clients may serve as the reference for the new project. A client before allotting any project to you, prefer to take consult from the other clients with which you have already worked. They will rely on the feedback provided by your past clients that whether they are satisfied with your work or not. So, it is very important for any freelancer that he must leave impression on his past client by delivering quality projects.
Not Meeting Deadlines
For long term success in any business, especially freelance business process, it is very much necessary to complete the work within the timeline. Crossing the deadline leave a bad impact on the clients. For this, either you should avoid dealing too short deadlines, or you should complete the work within deadline. It is suggested to you that you should decide the timeline as per the size of the projects allotted to you and try to complete it within the estimated time period. It should be noted that client is paying for your work, so he will not wait even for single day after the time lapsed. So you should stand your reputation in the market by delivering the project to the client before the time line and giving a pleasant surprise to the client.
Working 24/7
As a freelancer sometimes you will face the situation when you have bulk of works to accomplish which will require more time to be dedicated. Sometimes you will feel the need to work 24*7. But you should remember that your brain need some rest after performing a continuous hours of works. You need to recharge or refresh yourself after a certain time period. It is generally seen that most of the freelancers who just start their career take a huge workload, but within as few days they become fed up. As much you will dip yourself in multiple projects and work 24*7, as you seen you will be tired degrading the quality of your work. So, for long run, attain long term success, and producing better quality work, it is very much necessary to take break for some time by managing the work in various parts.
Being Too Gentle On Yourself
Some freelancers think that freelancing is very easy task and hence take their work in very relax manner. These types of freelancers very rare succeed in their freelance business. As they think that they can do their work in a few hours and this does not require much work, they ignore their project; which in turn lead to their failure. Their thinking tempts them not to work hard and being disciplined. But this should be avoided and to attain success in the freelance project, they should evaluate themselves as per the task allotted to them.
Being Too Hard On Yourself
This point is one of the most important points in your freelance project. It is generally found that for making more and more money, most of the freelancers work more than what their body and mind can tolerate. Sometimes it may happen that you need to work to work for extra hours, but it should not be included in your daily routines. Don't let yourself very lose but also avoid being too hard on yourself. It is very much necessary to take rest and do other things.
Failing in Separating Professionalism and Friendship
Any profession involves various kinds of people. Also outside profession there are many people with whom you are well connected in your daily life. But you should remember one point that personal life is quite different from professional life and it should not be mixed together. If it will be mixed together, one will affect others potential. In your profession it is very much important for you to act professionally. Never talk to one client about other clients. It may be that some of your clients may also be your good friends, but try to separate the relation of friendship from professionalism. Play a decisive role and handle both relations effectively.
Conclusion
From all the above aspects, now it must have become clear to you that what should be avoided as a freelancer. We hope you have certainly enjoyed this post which contains so many useful facts making you aware of the freelance world. We want to know your thoughts what do you feel about this post? Please feel free to provide feedback by leaving a comment in the comments section. We are thankful to you that you have contributed your valuable time in reading this post.
Christiana McGee loves development and possesses specialization in converting Sketch to HTML. Associated with
CSSChopper - Sketch to HTML Company
, she constantly strives to serve the best, fastest and innovative solutions in a stre