10 Superb Wireframe and Mockup Tools For Free
Wireframe tool has become a necessity for web developers and designers, as it provides a robust and reliable framework to work upon. So let's know about wireframe tool and how it works. A web wireframe is basically a visual guide that depicts the screen blueprint of a website. It also represents the page layout and the arrangement of content on a website by navigational and interface elements and make them work together. The main focus of the wireframe tool is on the functionality, priority and the behavior of the content rather than the typographic style, graphics and the color. In short 'it focuses what the screen does, not what it looks like'.
Wire frame tool basically works on the kind of information it display, the relative priorities of the function and the information, the range of functions available, rules for representing different sort of information and the effect of the different scenarios on the display. It may call it as all in one solution for your visual arrangements for the site content. At the beginning stage only you can put your own creative notions and hence helping you to plan effectively and efficiently. It has made the web designing enjoyable like never before.
If you download any reliable and robust wireframe tool, then you may have to pay heave charges for that. So today with this post I would like to share 10 superb wireframe and mockup tools for free. So enjoy!
Pencil Project
Pencil project is very popular and robust open source Firefox add-on tool that has multiple features for making diagrams projects and GUI prototyping. This tools provides you multiple in-built stencils for drawing diagrams and web prototyping with the great features like adding external objects, on screen text editing and exporting to HTML, multi-page documents, PNG, word documents, inter-page linking and many more which makes this tool a necessity for developers and designers.
Jumpchart
Jumpchart is a complex free wireframe tool that has been designed for an easy, quick, effective and efficient website planning. You can show your website demo to your clients with the 'preview option' in the same manner as it is going to be when it will be completed. That is why most of the web developer, designers, website owners, information architects, and copywriters prefer it. Now you can even export your mockup to WordPress WXR and HTML format, as wordpress is one of the widest used CMS in the world.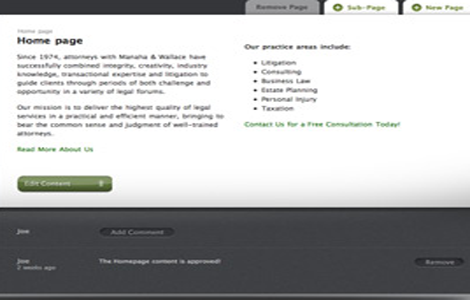 Website Wireframe Tool
Website wireframe tool is very effective and simple in use; you can develop your wireframe in just a few minutes with this superb tool. If you wish to send the desired link to see the wireframe then you can send then via email, message or even the phone instantly. You can send and share your wireframe creation very quickly without sending much information than web address. It is very simple and free to register and works with the Internet Explorer and Mozilla Firefox browser.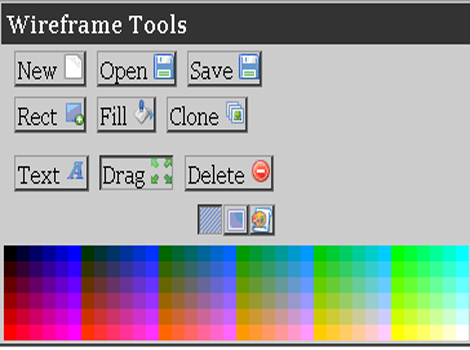 Lumzy
Lumzy is the favorite of most of the designers and developers as it allows them to quickly create the rough sketch of the complete website or the application that is going to look when the whole process is finished. It is absolutely free to use and provides you other features like quick drag and drop, chat and collaboration, you can even export your mock up to PNG,PDF and jpeg files.
DUB – DENIM
DUB-denim is a tool which is very beneficial at the beginning stages of the design stage. It helps you in designing at different refinement stages, supports you to sketch the input, you can unify the level via zooming. It is very much helpful for quickly sketch the interface with the use of stylus and electronic pad. Now it is available for UNIX, windows, Mac OS X users also.
Mockingbird
Mockingbird is a free online application that allows easy creating, sharing, linking, and previewing the mockup of your site or application. It provides you a neat and tidy interface snap to grid facility, drag and drop function, provides you unlimited page linking facility and all the other good UI function you will wish.
Serena Prototype Composer
Serena prototype composer lets you to collect the information and the requirements in a completely new way instead of needing that lengthy text based spreadsheets and documents. It will allow you to simulate that how your application will look like before you are writing any codes and functions. It makes the business simple by allowing the business analyst and business users to gather the requirements by developing the simple, trustworthy prototypes that can simulate the exact working of your desired website or an application.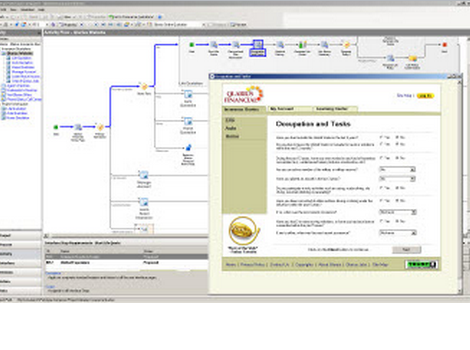 IPhone Mockup
Iphone mockup is a very simple web tool that lets you to design and develop you own desired iphone application mockup, and you can share you mockup with the different people even if you make changes, it will be synced to others also who has the mockup URL. This application does not allow any password protection so be little careful about the privacy part of this application.
Axure RP
This tool provides the web designers to design wireframes, prototypes, specifications and the flow diagrams for the website. It has the fine features that help you to begin quickly whether you are working in a team or alone.
Axure has become a necessity application for business analyst, experience users and professionals and product managers for successful application design.
FluidIA
FluidIA is a very robust and agile designing application for rich prototyping user interface. By the use of this application you can improve your interface representations, collaboration and expression with rich interactions.
Hope you have liked the collection of wireframe and mockup applications and that too free. Do write your comments and feedbacks about this blog.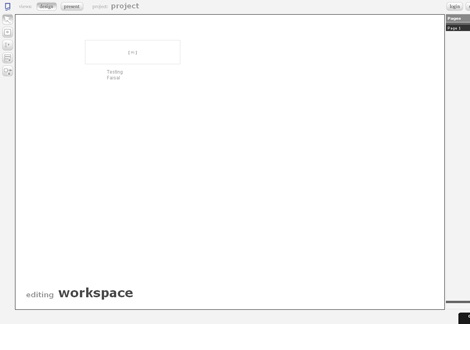 Rinniee Ginsburg is a email template developer and writer at
EmailChopper
. Her technical competency has helped the professionals explore the new techniques in practicing the innovative email development. She has written various articles that accentuate the importance of PSD to Email conversion, smart procedure for responsive email template development & many more. All her writeups have become a source for many professionals and business players to grab the valuable information.