10 Finest Online Financial Management Tool: Providing an Aid to Freelancers
Freelancers have to deal with online financial payments and sometimes it could be difficult for them to manage the funds and financial transactions simultaneously by national or international clients. It could be hard to concurrently manage your job and the financial happenings like taking caring for your accounts, bills and other financial tasks.
Managing your finance is a crucial part of your business and running business could also involve many worries and insecurities with online payment.So to overcome these insecurities, there are many financial management systems and tools that can help freelancers to concentrate more on their work rather than getting insecure for their money.
This financial management tool have their own unique approach and purpose, so choose the one which suits your business best. Try to evaluate your business needs then prefer the desired tool. Don't get attracted towards the unnecessary features that are useless for your business. Most of the services offer a trail or a free version. So you can select the most desirable one for your business need.
So presenting 10 finest 'online financial management tool' useful for freelancers. Do write your comments and feedbacks and let us know which your favorite tools are.
Now take a look on their specialties and details of
financial management tool
XE Universal Currency Converter
This online financial management tool is offered by one of the world's dominating currency site XE. You can easily convert all your currency in various currencies like Euros, dollars, pounds and others. XE is more works like a financial calculator than a currency converter.
This financial management tool  is offered by XE, one of the world's leading currency sites. The currency converter is an easy way to calculate how much of a different currency your dollars, Euros, pounds or other money is worth. Take note that the XE Universal Currency Converter doesn't actually convert your money into other forms of money. It is more of a calculator than a converter.

FreshBooks
FreshBooks is a great online financial management tool to manage all your financial worries. It is an effective and efficient financial management tool that aids you to utilize for accepting payments through credit cards, paypal and e-checks. This is a complete financial management tool by helping you to set your accounting system, track your time and even can brand your invoices.
A must tool for freelancers who don't have want to worry for their money.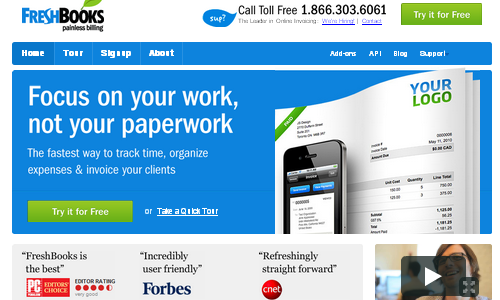 PayPal
Paypal as we all know that is the most popular online financial management tool; you can call it as your online bank account. You can utilize this online financial management tool to accept and send money to anyone anywhere. It also avails you credit card reading services. You can easily send a bill by email and can get the credit payment the other way. More than 8 million businesses utilize paypal to process credit cards.

SquareUp
SquareUp is another useful online accounting financial management tool that helps you to accept payment from any credit card using your Smartphone. When you get sign up you get a free credit card reader. SquareUp is an absolute tool for the freelancers who sell their physical objects at festivals, fairs, open market and on street. Online financial management tool can work with your Ipad, Iphone, and Android mobile device.

GetHarvest
GetHarvest is a best way to keep track for your organization financial needs including analysis for invoice sending and time tracking. It also evaluates the information needed by GetHarvest, which allows you to know the further steps required for your business.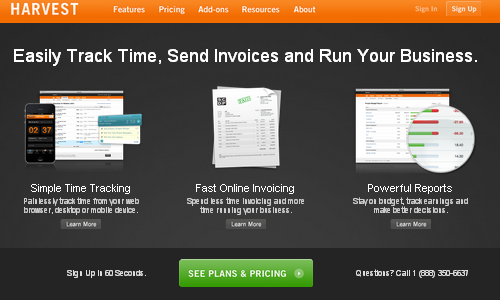 TransferWise
This is an online currency converter tool. It can easily convert electronic dollars to electronic Euros and pounds. This is an absolute need for the freelancers who have lots of international clients and need to make or receive payments in various currencies. online financial management tool is  safe and secure payment line, so you can easily make payments and transfers from one bank account to another.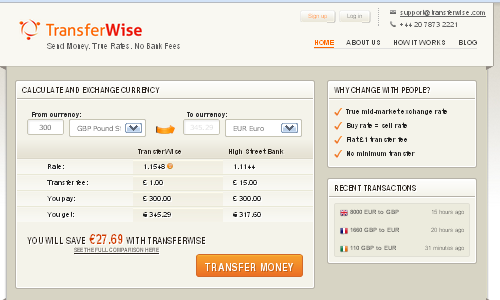 Pulse
This is another online financial management tool that watches all your financial happening in the real time. It provides an income and outflow analysis representing in convenient charts, graphs and tables to know your financial understanding better.
Pulse is an absolute solution for professionals and busy freelancers, as pulse read files help in reading all the financial data so to avoid enter it again and again.

InDinero
InDinero is another online financial management tool especially for freelancers that benefit to manage in all your freelancing business finance that can tie your business bank account, your personal bank accounts, and credit lines.
This financial management tool manages all your purchases in single easy to read statement. You can keep a track of all your business like if you are trying to know that how much you spent, very convenient in tax time and many more.

Xero
Xero is another online accounting financial management tool that helps you to watch your incomes and outflows for your business in the real time representing it with graphs that updates regularly.
Xero also helps you to code and import your earlier banking transactions. It can also take information from other financial tools like paypal, FreshBooks, pulse and others.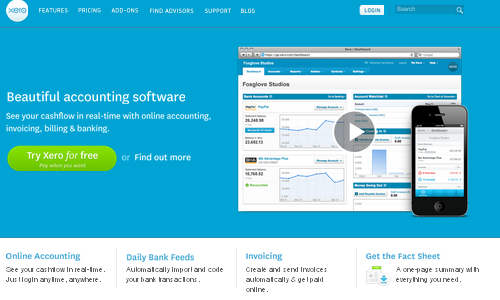 Instacalc Online Calculator (free)
Instacalc is another online financial calculator by which you can do variables, conversions, engineering calculations and much more. You can simply enter any calculative query numerically and in English and instantly you can get the solution.Finacial management tool is a great free widget, even you can share your calculations with others also via the website.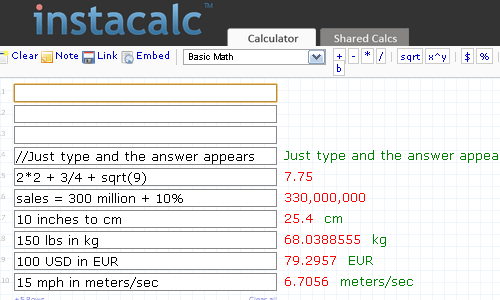 If you find these
Financial Management Tool
are interesting then do write your comments and feedback.
The area of interest of Jennifer Adam is to cater technologically advanced and powerful tool which works remarkably with multiple browsers and devices. Being a talented professional of
inkyROBO
, she is capable of implementing the innovative ideas and also loves to write inspiration blogs.