The e-commerce industry is growing at a pacing rate. The world is affected globally and these 10 E-marketing trends are also affecting the E-commerce businesses. Here's a look at what is changing all around the world which is affecting the e-commerce market.
10 recent E-Marketing trends which are also influencing the E-commerce businesses all around the globe
In the world of e-commerce, due to the changing trends in the global market, there come many consequences due to which many new trends have to be set up. As the world is a globalized economy, therefore, any change in the Electronic Marketing; the e-commerce trends should also change, to align with the markets' present standards.
Growth in the use of mobiles
In the U.S. purchases are growing through mobile rather than websites. The web has moved away to Internet of apps from the Internet of websites. Near about 22% sales is through mobile phones. This has led to an increase in e-commerce apps. As almost all websites and big players like Amazon, Flipkart, Snapdeal etc. have their apps and are constantly updating its features, for a better customer support.
This is the biggest trend in the complete internet industry, and researchers and market specialist are finding means to reach out to more customers through apps and platforms.
Responsiveness in Websites
The websites must be properly optimized and should be able to adjust to the devices through which it is viewed. The websites must be properly optimized for mobile phones, as searches through Chrome, on mobile phones are increasing. Therefore, the websites must be responsive enough to resize itself and fit the screen of the device.
This is increasing not only in E-commerce websites but on all websites worldwide. The websites are made responsive, and mobile friendly.
Payment Integration
The online payment is increasing. COD is like an old-school theory. Users want hassle-free service and are opting for payment options over the internet only.
The users also want the ease of making payment. Some may be comfortable with a debit card, some may by credit card or others through internet banking. This trend is mainly affecting the e-commerce industry of all types.
Emerging technologies in the Market: Artificial Intelligence
Technologies like Watson, Einstein, and RankBrain has taken the internet industry. All digital marketers are trying to figure "How RankBrain is affecting the searches in general". Einstein by Salesforce is leading to market automation and is also dominating the digital world.
The artificial intelligence has also proved valuable in handling a large chunk of data and market metrics, which is helpful in understanding data analytics which drives many business decisions.
This has also affected e-commerce industry as the subject also runs over the internet.
Social Media Marketing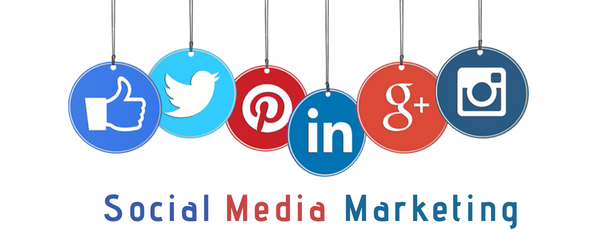 Social Media Marketing is very dynamic and completing changing the old SEO system, and the way marketing was done. Traffic is now brought from social media channels over different platforms and then converted through focused direct marketing techniques. The e-marketing trends got a major revolution when marketing started through Social media platforms.
It's smartphones world, and hence videos are trending. This was never expected that Marketing on YouTube can actually bring traffic to your websites. Paid conversions are also helpful. These growing trends have also affected the E-commerce trade in common.
Geotargeting
Gathering data and segregating through geographical locations and understanding those metrics to find out what customers actually want can help major business to market locally, and show what they want to show. The e-commerce industry is now promoting those ads in regions, of which the people searched most for.
Suppose, if from New Delhi searches are more for Redmi Note 5, Flipkart may target audiences on Facebook for ads of Redmi Note 5.
Delivery on the same day
"Need for Speed" – In today's world, speed matters the most. The faster you are, the more valuable you are. Same day delivery is a new E-commerce Trend. Amazon has been able to do it, more effectively than other players in the market. Google is also planning to launch the same.
Drone Delivery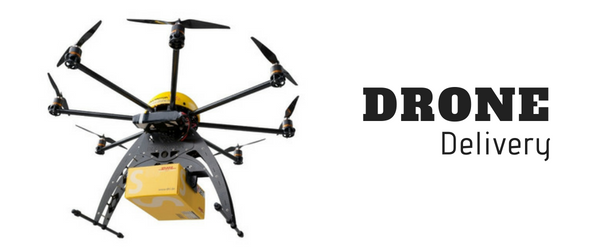 This is one of the most exciting innovations in the market. Amazon's drone delivery is not though exactly in the picture, but it is going to be a great revolution in the delivery system in near future.
Coupon Box Alternatives
The conversions are important for any e-commerce website. Therefore, they often end up providing a coupon box where the users can add coupons to get discounts. But, if they don't have coupons, it can become a hesitant chunk for them, and you may not have conversions.
The websites normally promote coupon codes to attract customers at the initial stage only. If they make a purchase and still don't have a coupon, these boxes have been replaced by "Click here if you have a coupon".
Bitcoins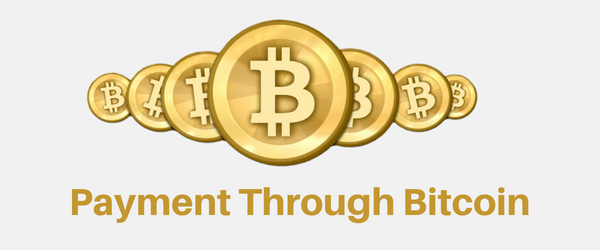 Though many countries are banning Bitcoins; but accepting payments through Bitcoins is increasing. The world got shocked when Bitcoin was launched in the Wall Street as a medium to buy shares, and now this revolution is already in trend.
Conclusion
E-commerce industry has immense potential to grow worldwide, and with the changing trends in the Internet Marketing World, nothing could escape from its consequences in the Digital World. All changing trends are also affecting e-businesses and all online stores. It is important for business holders over the internet to adhere to these changes for successful conversions, and generating more sales over the web.
About Author:
Linda Wester has vast experience in the web development field. Presently she works as a front-end Magento developer at HireMagentoGeeks. She is fond of writing web development tutorials and always looks out for opportunities to interact with web communities. Follow her company on social media networks like Twitter, Facebook, and Google+.
Admin from India is a founder of WebGranth, an entity of
Sparx IT Solutions
with over 8 years of experience on different verticals of web design & development. In his quest to spread the knowledge regarding web development, he has been contributing in WebGranth by submitting his valuable blogs.